Rock Island Climbing, LLC
Intelligent Solutions for the Safety and Management of Climbing Gyms
Applying a diverse background in environmental and occupational safety and health and climbing gym management to the modern climbing culture in an effort to manage risk and promote safety.
Services
Health and safety program development

Health and safety training

Instructor training

Equipment inspections

Climbing wall inspections

Commercial routesetting

Gym design and operational support

Business consulting

Professional writing

Product design and development

Fall protection system inspections

Aerial performance rigging

Film/TV rigging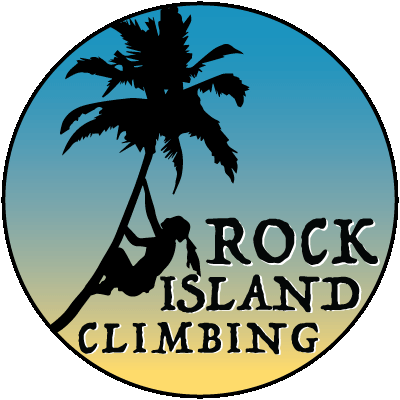 ---
About the Owner
Aaron Gibson, MS, CSP, is a climber of over 28 years and an Environmental and Occupational Health & Safety Professional specializing in fall protection, health and safety. He holds a Masters of Science in Environmental Epidemiology & Toxicology from the University of Oklahoma Health Science Center and is a Certified Safety Professional (ASP) through the Board of Certified Safety Professionals (BCSP). He has over fifteen years of experience in workplace and environmental health and safety serving local, state, and federal agencies as well as private industry. Aaron has applied his experience to the climbing industry as a safety industry consultant/expert, as well as a gym owner and manager (over 13 years), a USA Climbing coach (10 years), USA Climbing certified routesetter, CWA Certified Provider, and AMGA Single Pitch Instructor.
Experience
Climbing gym ownership, management, and operations and all entailed. Climbing wall design and construction. Aerial performance rigging for National Basketball Association. Performance rigging for syndicated television series. Performance rigging for movie. Adaptive climbing systems rigging. Climbing wall inspection and maintenance services for local, city, and federal recreation facilities. Training for climbing wall instructors. Safety/health program development including fall protection planning and job hazard analysis. Equipment inspection services. Competent fall protection person, rescue trained and experienced.
---
Doctor Rock Herbal Chalk
Doctor Rock's Herbal Chalk is hand crushed and lightly scented. Available in two scents: Aloe & Green Tea and Eucalyptus. Available in 8 oz. zip-packages.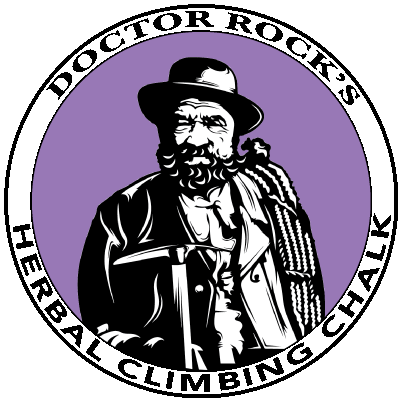 Articles
Following are links to articles written for the Climbing Wall Association (CWA) that deal with various topics related to safety and health in climbing gyms.
---
Copyright (c) 2020 Rock Island Climbing, LLC